Posted by Dr. Bon Blossman on Apr 18th 2020
Welcome to 2020, where the world as we knew it has drastically changed without warning. You might have been in the midst of planning your next huge bash, and now, you're at home longing to be with your friends and family. I've had my nose to the grindstone writing new virtual games that can be played on video chat software. The feedback has been good thus far. So, I have created some games and plan to write a new one each week, releasing the game for a beta group each Friday. Like many of us nowadays, I don't sleep.
This was my first virtual format game, and it's been great to hear the feedback and work out the kinks with my beta testers (thank you, by the way). The virtual games will never replace the traditional face-to-face parties, but this is an entertainment Band-aid to get you by until you can plan your next party with everyone in the same place.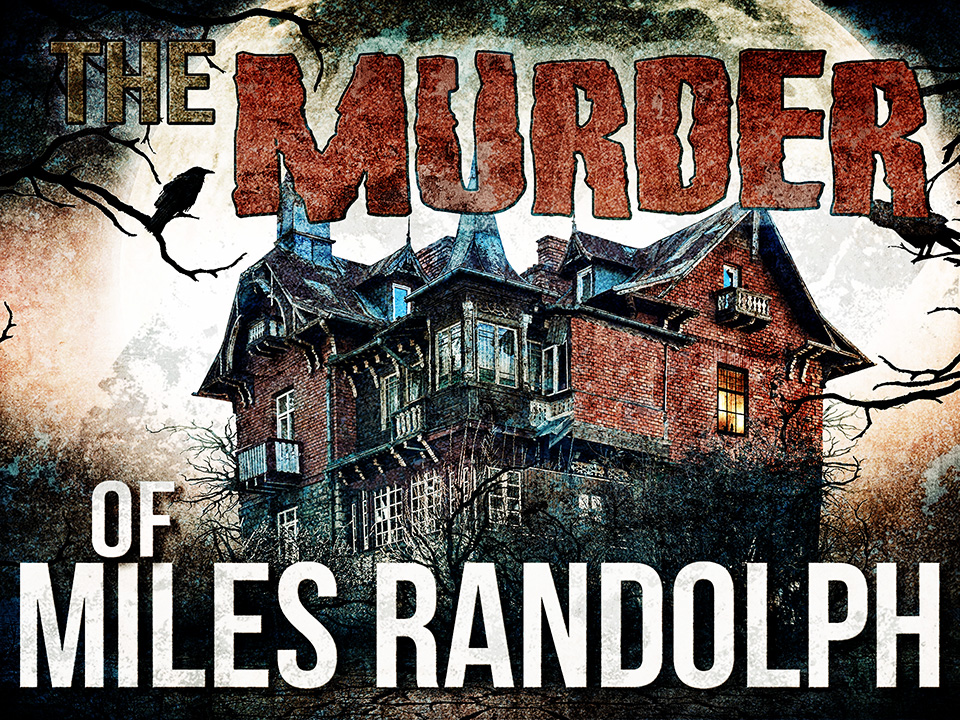 This is a game where the victim is disclosed upfront. I haven't started writing victim games for virtual, but plan to attempt it, eventually. There is a challenge with this game where the group works to decipher codes, and the feedback has been all over the place on the difficulty of the challenge from groups saying it was too easy to others saying it was impossible - but most beta testers said it was just right - but most seemed to love it no matter what the difficulty was for their group. The Murder of Miles Randolph is listed for 4-10 players, ages 13+. The market test put this game at an overall 6/10 difficulty rating.
I never add content that is highly offensive, so if you had some kids in the room, that shouldn't be an issue. However, it is a murder game, so keep that in mind. There are 6 required players, but you can drop down to only 4 if needed. This format is drastically different than my other games, as you have character packets to mail to your players instead of printed cards for each round. Your players will need some discipline and not look ahead in the file until you give them instructions to do so - but if they did peek, there are no answers to find, so there is a fail-safe. The host can play along without fear of spoiling anything, as the answer key is a separate file, and there's nothing to be prepared. The bonus about the virtual games is there is nothing to be printed or prepared in advance of the game. This game does expect at least one of your players to be able to Google search for a clue.
To date, this game has an expansion pack for an additional 5 players to total 15 in a video chat. You can also play with a combo of home players and video chat players. Or, if you have 4 players in the same home and want to play face-to-face, you can do that, as well.
Update: the beta test for the expansion pack went well, but our testers who have played most of our new virtual games have said up to 10 max is optimal for having players in character roles. They did say that playing all fifteen was more hectic than having 10 or less as characters. Having more people as spectators is great, though.
---
This is the second release for a virtual formatted murder mystery. From demand, this is a bit less challenging than Miles Randolph, but a similar format. This game is listed at 4-10 players, ages 13+.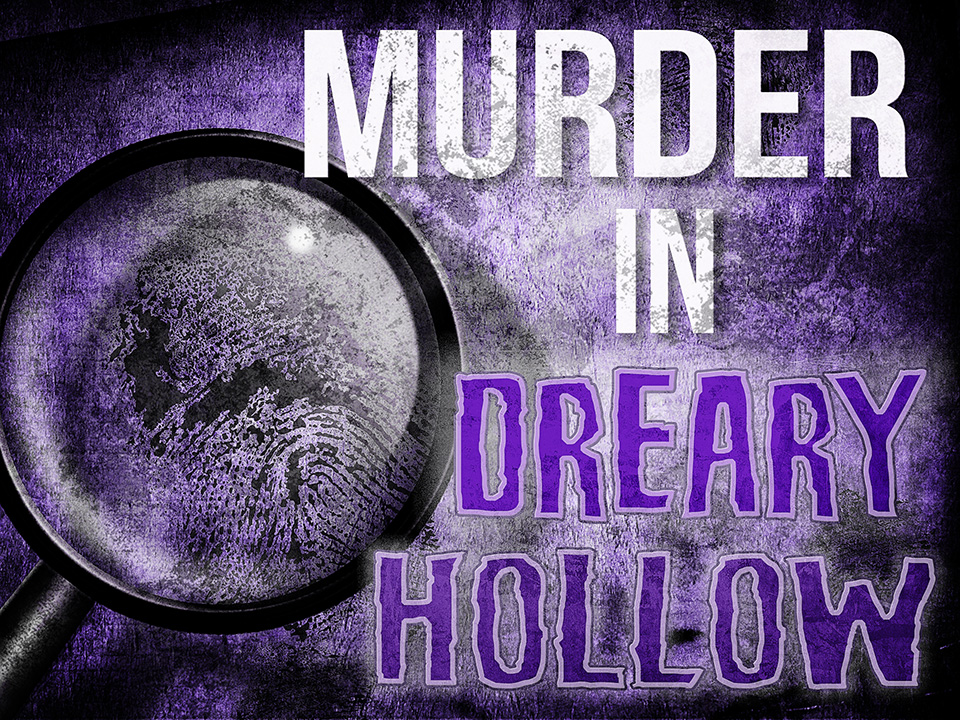 Currently, there is not an expansion pack for this game, so there are only ten players. The way the game is designed, each player is a suspect, and the optional players shouldn't realize they were optional. We are testing the expansion pack for Miles Randolph to ensure that having that many players on a video chat is an optimal experience before adding an expansion pack to this game. This game does have a group challenge like Miles Randolph, but not as difficult and does not require someone to internet search for a clue.
---
Who Whacked the Mole | a 1920's murder mystery
Everyone loves the Roaring Twenties. This game is currently being beta tested, but I've chosen the minimum age to be 16 for the difficulty and because it is a mobster theme, so there are illegal gaming houses, bootlegging, and overall criminal mischief discussed. I never put anything highly inappropriate, but if there's liquor mentioned, it should be listed at 16 and up. I'm projecting a 6/10 for this game, but it could be up to a 7. I do not believe it would be less than 6, as the challenge is more difficult, in my opinion.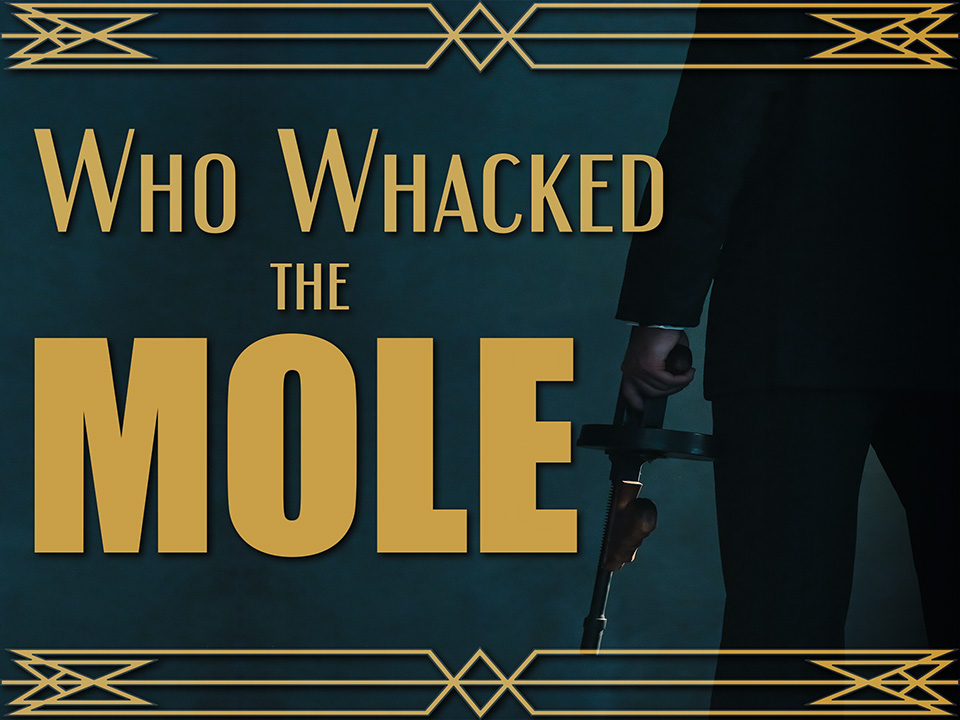 ---
The Game Masters Virtual Escape
A non-murder mystery game for 4-12 players with fun escape-room style challenges, ages 15+ for difficulty. Work together on video chat with your friends and family to find the notorious supervillain, The Game Master, and escape the game. This game is still in beta testing, and due to all the tweaks, it might be another week before we have the final version. Escape rooms are polarizing - we have had glowing reviews where groups have beat it and had an absolute blast and others have said it was too challenging. We started at a 7 challenge level, and have had reports from 5 to 10 - so we'll most likely land at an 8 by the time this is over.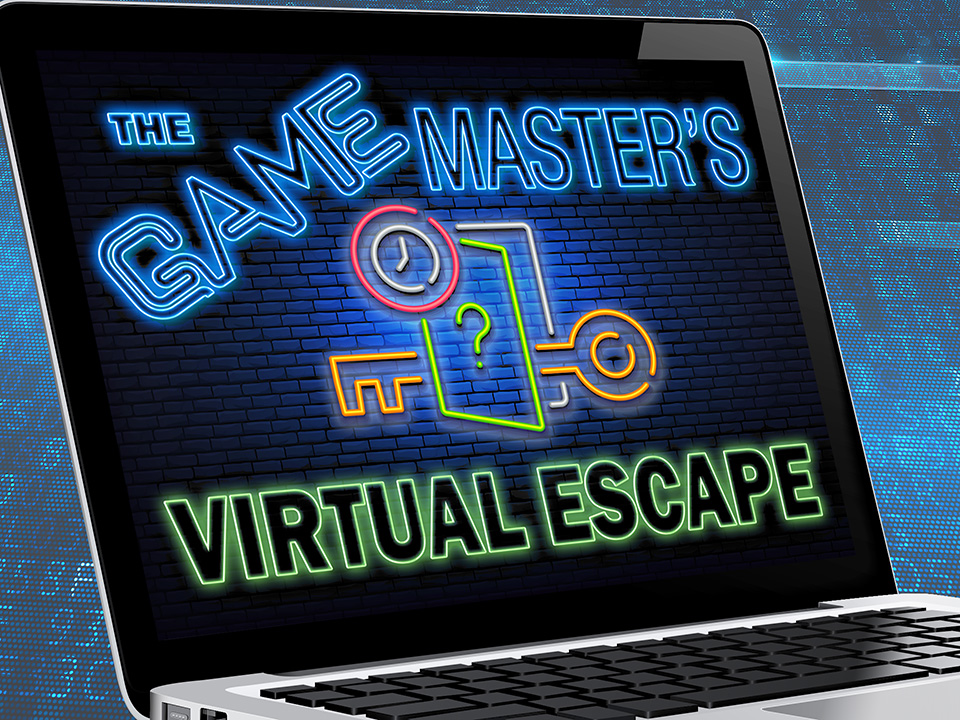 ---
This is a fun 1980's murder mystery theme for 6-16 players (with the main game and expansion pack) that is formatted for virtual (video chat) play. As stated above, the beta test came back that up to 10 players in character roles was best. However, since adding the expansion pack 'worked,' we will continue to offer it, but with cautions that 10 or less players in character roles with any remaining players as spectators is optional.
Update: we have released many more virtual games (tween, holiday, NYE, etc.) that you can find here:
https://www.mymysteryparty.com/virtual-murder-mystery-games/
---
GAMES TO PLAY WITH KIDS
I have a couple of options for you, and the one below (The Final Trial) can be played virtually with ease. I do plan to make some kid's and tween games this summer for virtual play, as well.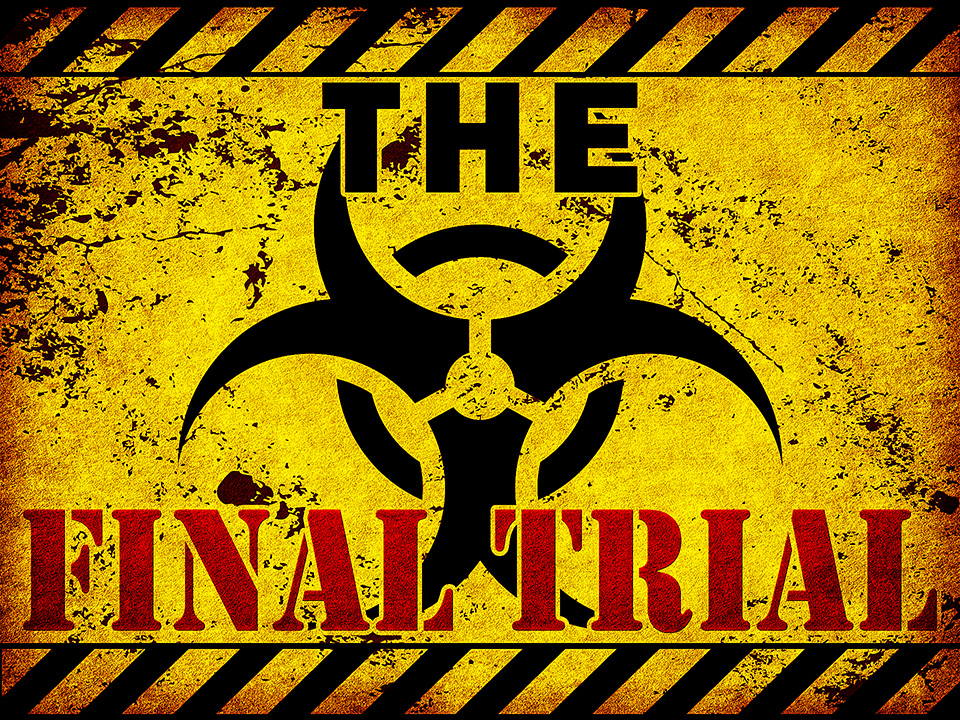 A fun family (non-murder) challenge game to play at home or on a video chat for 1 to 100+ players of all ages - it's best for at least one adult/teen to play with younger kids (4-6 years). This game can be played virtually by sending each player a challenge packet. They will need to print only two pages from the file, and they are not to study these pages in advance of the game - so it might be best to print and send these two sheets in advance of the game with instructions for them not to view the two pages until it's time for the challenge. If you are looking for something to do with the kids - this is perfect.
The perfect age range for this game is 8-12 years. However, with an adult, a 5 or 6-year-old would still have fun playing along with the challenges with a parent. You don't have to compete in teams, and you could even play this game solo if you're looking for something easy but fun to pass the time. This game takes about an hour and has six challenges to earn clues to find the alien in disguise. If you are looking for more of a challenge that will take longer to play, we have the big brother of this game below.
---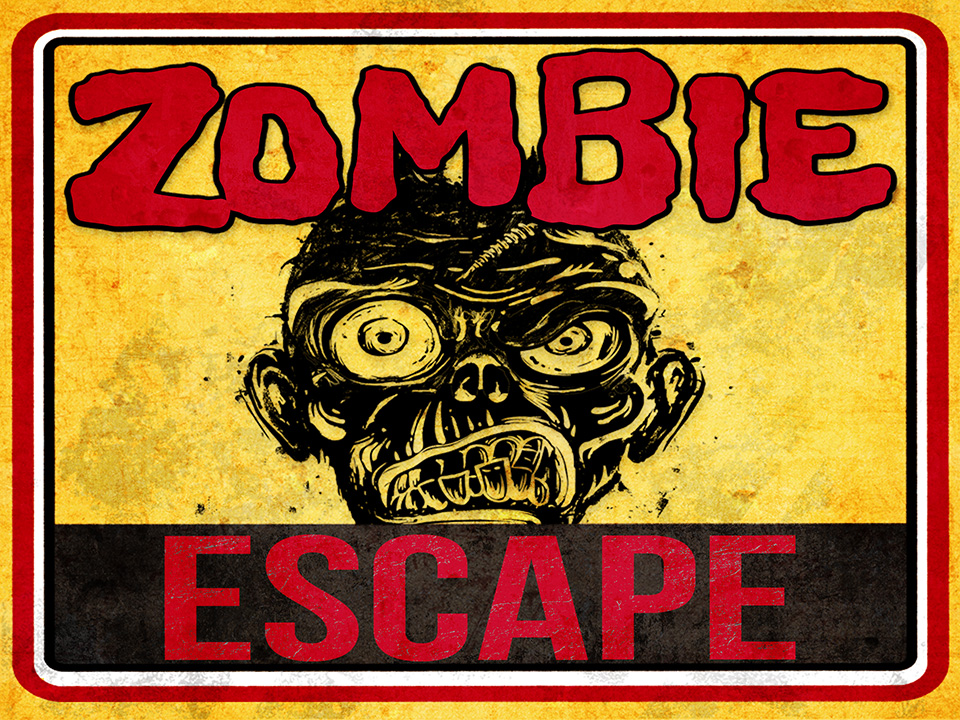 Note: this is in the virtual format section, as with great work and planning, you could accomplish playing together if you sent over the materials that were prepared to another household. However, this game isn't formatted for virtual play.
A non-murder zombie escape room mystery party for 4 players to an unlimited amount of guests, ages 13 to adult! The group will divide into teams of 2-4 and undergo 8 exciting challenges of puzzles, riddles, codes, and more - all while attempting to solve the mystery of how to make the zombie cure and find the identity of the saboteur who released the virus in the building!
Warning: there are a lot of materials to print and prepare with this game, and the host of the game is unavoidably taken out of a couple of challenges with the DIY instant download. Therefore, I suggest getting the party ready pack for this game if you have it in the budget. It's a lot of work and organization to prepare this game, but well worth it because it's a lot of fun. Do not select this game if you're not good with organizing and/or don't have the time to prepare it in advance.
---
CATCH A KILLER GAMES
If you like true crime and want to have fun passing the time, these games are for you. They are case file games where you play the role of Dr. Gold - a famous criminal psychologist from the BAU of the FBI. A detective or special agent (depending upon the game) has called upon you to assist them with a difficult case. There is video content, printed materials, and website content with these case file games. These are great to play solo, on a date night, or with a group of friends.
Can you play these virtual? I've had people doing it since this stay-at-home started, but haven't tested it nor made files to share for it. So, I'd say technically, yes - you could work on the case over video chat. However, you are the licensee and must be the one to share the documents virtually. How you wish to pull that off is up to you, but you aren't supposed to digitally transfer the game materials.
These are unique from other case file games, as they can be instantly downloadable, there is not a subscription needed, they have video content, and it's a complete case - you don't have to wait each month for an update to the case that might take 3-6 months to solve. We give you closure.
The difficulty rating on these games vary, as we have a Sherlock Rating on Abigail Ross, a 7/10 rating on Benjamin Crum, and a 6/10 rating on Nevermore Strangler and The Murder of Professor Hackett. The Seven Sins Slayer is a moderate difficulty at 5/10.
HOSTING A TRADITIONAL FORMAT FOR A VIDEO CHAT
This can be done. Is it optimal? No. For this reason, I encourage you to select a virtual theme until we can get back face-to-face. But if you had your heart set on a game that wasn't released as a virtual format and really wanted to play, here are my suggestions:
DIY downloadable:
This is going to be a challenge for you, as it will take some work in advance of your virtual party. You'll need to print and prepare the game as the host instructions tell you to do. Unfortunately, since these games are meant to be played in one location, games with victims will pose a bigger challenge (see below). To prepare for a virtual, you will need to prepare the clue cards in color-coded envelopes and mail to your players in advance with strict instructions not to view the materials until you give them instructions. They can participate in the pre-game as usual, sending each other messages before the party and viewing the pre-game site at Your Mystery Party. When you are ready to start the game on your video chat, you'll read the player instructions to them or with murder games, I've released a virtual player instruction video for you to play. The difference between hosting on video chat and the traditional way, is on video chat, you won't be able to have as many private conversations unless you know how to use the private chat on your software or simply jump to text messaging, social media messaging, etc. Think about how you want to accomplish the clues being discussed in advance of your event and come up with the best way for your group of friends and their technical savvy'ness (made up word, but it fits best).
Dealing with the victim in a game with one or more victims does pose a bit of a challenge. Normally, we don't have our host know who the victim will be in advance, as it's not necessary to know. If you are converting the game to virtual, you won't be able to pull it off as you do in the face-to-face format. Here are some options:
1. View who the victim is and choose that character role. It's the limelight role and the most fun to play. You're not taken out of the game (click here for more details on that). You can have it planned out when and how to reveal, and this is the easiest way I can imagine this plays out.
2. View who the victim will be (it's on the round two cards of the required players). Either give them a head's up in advance of the party and work out how to do the reveal in round two (i.e. send them an optional victim's kit and the victim sign and they can excuse themselves to go to the 'restroom' while they are turning into the victim and then pop back on the screen as the victim. It would be hilarious, but the price you are paying here is that both you and the victim know their fate. This is not a big deal because they're not taken out of the game, and it's a fun role. But they will know they aren't the murderer before they should know - that's the only drawback.
3. Allow chaos to ensue and don't intervene. Let it play out organically and just be armed with the victim sign. Your victim's round two card will instruct them to go to the nearest restroom to become the victim. They'll know you didn't come over and slip victim's items at their house, so they'll eventually say something. When they do - post the victim sign and say 'that's how we're handling it.' and just explain the game was meant to be played face-to-face (if you haven't already explained that.)
Party Ready Pack: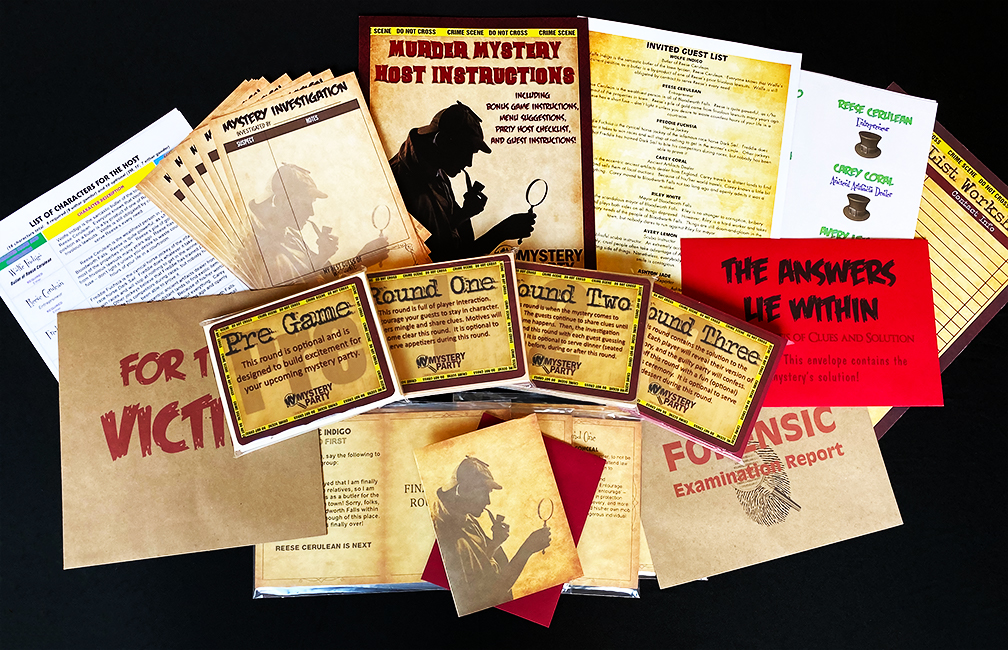 This is going to be an easier option because we would prepare the materials for you. However, you'd then need to sort out the clue cards per character and deliver/mail them to each player in advance of the game with strict instructions not to view them. While reading the host instruction booklet, you'll have to mentally edit what will apply and what won't apply. For example, you won't need to create a backdrop for photos at your home for the guests' arrival - but you'll need to encourage your players to create a backdrop for their video chat - or figure out how to use a virtual one. You'd still need to deal with how you will treat the victim (by #'s 1, 2, or 3 above), but you wouldn't run the chance of spoiling anything of great importance (the round three cards, victim's sign, forensic report, and answer key) if you had the party pack.
Last, if you are hosting a tween or kid's party - there is likely to be a scavenger hunt portion of the game. You can add a challenge for them to complete before giving them the scavenger hunt item instead of them being all together and going on a hunt for it.
---