Posted by Dr. Bon Blossman on Jun 10th 2019
Summer is when party hosts should start the initial planning phase for fall parties. Whether the event is for back to school, Halloween, Thanksgiving, or the winter holidays, now is the time to get started with a game plan so you can take your time and reduce the stress of being a host. Murder mystery games are a fantastic way to get your group together and have a blast. The games will direct your entertainment for the night and make party hosting a breeze.
The points below will guide you in selecting the perfect murder mystery party game to fit your group.
Step one: role-playing or case file.
The first thing you will consider is what type of murder mystery game you want to play. There are two different types of games at MyMysteryParty.com. There are the traditional, role-playing games where each player will play the role of a fictional character. A crime (murder, theft, kidnapping, etc.) will happen during the party, and the players will investigate the crime. These games are organized into three rounds of gameplay and directed by clue cards. They aren't scripted, but rather they allow for clue-directed improvisation while mingling about with other players. Scripted games are too formal and mimic a play rehearsal. That's not as fun as clues and tasks given to players for each round. The traditional format takes ~2-3 hours to play, but that is flexible.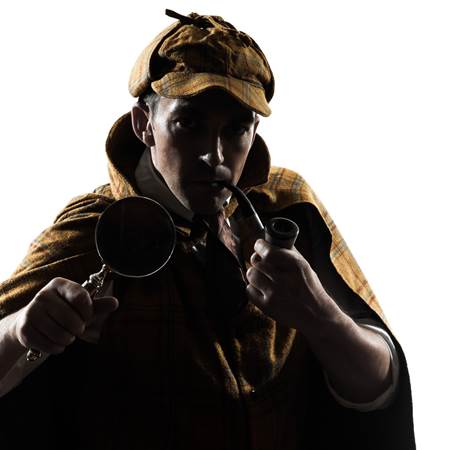 The newest line of games is called Catch a Killer. You will play the role of Dr. Gold - a famous criminal psychologist who has been called upon by various detectives for help with murder cases. These are case file games which may be played solo or with a group. You can solve the case in one setting or extend it over time. These games will take 3-4 hours to play (longer if played solo). This option will have video content, online content, and downloadable (paper) content. If you decide to play a Catch a Killer game, you are done with the selection process, and there's no need to read further. Other than the minimum age restriction, these can be played by any group.
Step two: murder versus non-murder.
The next important consideration is if you wish to have a murder or non-murder mystery. There are murder mystery games where a victim is claimed during the party. No worries - the victim has the most significant role and isn't taken out of gameplay. This is the preferred format, as it builds the excitement and intrigue the easiest. There are a few games with multiple victims, such as The Noxhelm Murders, Haunted Hotel Homicide, and Poe's Raven Party.
Ravenwood Masquerade Ball is one of the more popular options.
There are murder mystery games where the victim is known upfront. Last Will and Testament of Roland Kingsley, The Murder of Archibald Grim, and Murder & Mayhem at the Old Doom Mansion are the three games where there is not a player-victim claimed in the game.
Step three: challenge level.
Now that you've selected the traditional format and whether you've gone with the most popular murder games or a non-murder, you must now consider what challenge level your group can handle. The My Mystery Party games are ranked on a ten point scale, with ten being the most difficult. We have games from 2 to 8 in our catalog. Most groups will enjoy the moderate challenge games in the 4-6 range.

Click here for more about our rating system.
Step four: costumes.
There are costume suggestions for all traditional mystery games that are given to your guests. These are only suggestions, and any game may be played by only wearing the character name tag. With that said, games that are theme-heavy and/or set in a time period may lose a bit of luster if the costumes are skipped, so it might be better to select a game with more ordinary characters, like from Murder at Anonville Manor instead of outrageous '80s personalities from Like, Oh My Gosh, Murder.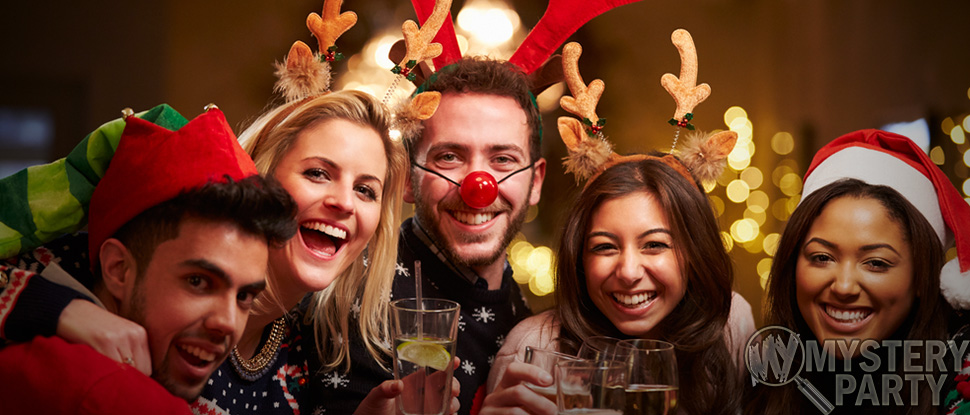 Step five: theme.

Now that you've selected everything thus far, it's essential to consider your theme. Do you want to commit to a holiday game or any occasion game? Put this consideration in the back of your mind for now, as you won't be able to select a game at this point. My Mystery Party might have over 100 options for you to choose from, but there are still limitations to our games fitting various group sizes and gender ratio.
Murder Behind the Mirror is a game that crosses over holiday and non-holiday. An excellent choice for a spooky Halloween party, or creep it up in July, if you desire.
Step six: gender ratio of players.
This is important. You might believe you've found the best game for your group, but this can be a deal-breaker. As the host, you are to view the host character list on the My Mystery Party site to ensure your gender ratio matches the available character roles. The newer games have more flexible gender roles with androgynous names and no gender-specific storylines. However, some games are strictly co-ed, so view the character lists before making a selection.

Step seven: minimum age of players.
In the product description, there will always be a minimum age of players. We cannot stress this enough - a year during developmental years does make a difference. If the game has a 14+ rating - don't host it for a 13-year-old group. We do beta testing and listen to host feedback to fine-tune the minimum ages, so do follow that as a guideline. Your success is our success.
Step eights: maximum number of players.
Once you have your guest list completed, think of any scenario where you might need to add more players. Always come up with the worst-case scenario on the number of players, as you want to ensure you are selecting a game that has enough expansion packs in case it gets out of control. We do caution - once word gets out about your party, there are usually requests for invitations.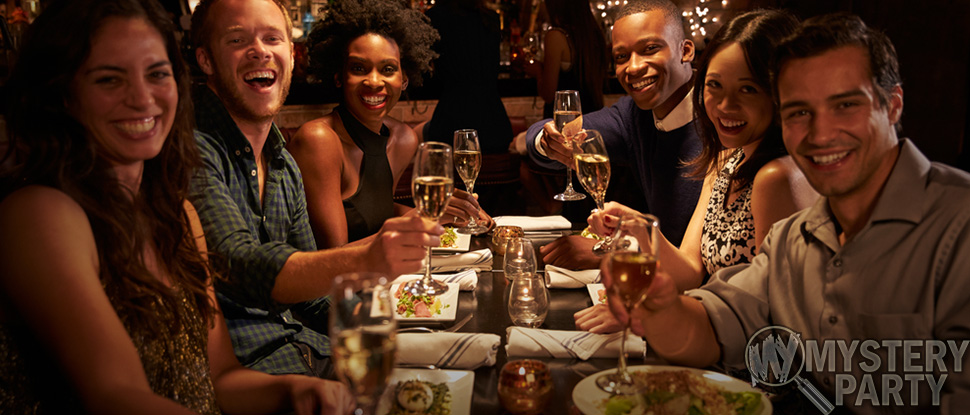 We hope this will assist you in choosing the perfect mystery party for your players. There is a 'Help Choosing a Mystery Party' section of our site that will assist you in narrowing down the selection based upon your choices above. We are also here to assist you via email or you can contact our phone support during business hours.