Posted by Dr. Bon Blossman on Jun 25th 2020
Most hosts want everyone to have equal involvement, and this means assigning each player to be a suspect character - even with a large group. Unfortunately, you might be headed for chaos if you do that. But not all is lost - you can still play a game with a large group. In-person games can go up to 300+ players and be a great success. It's just not the same with a video chat platform.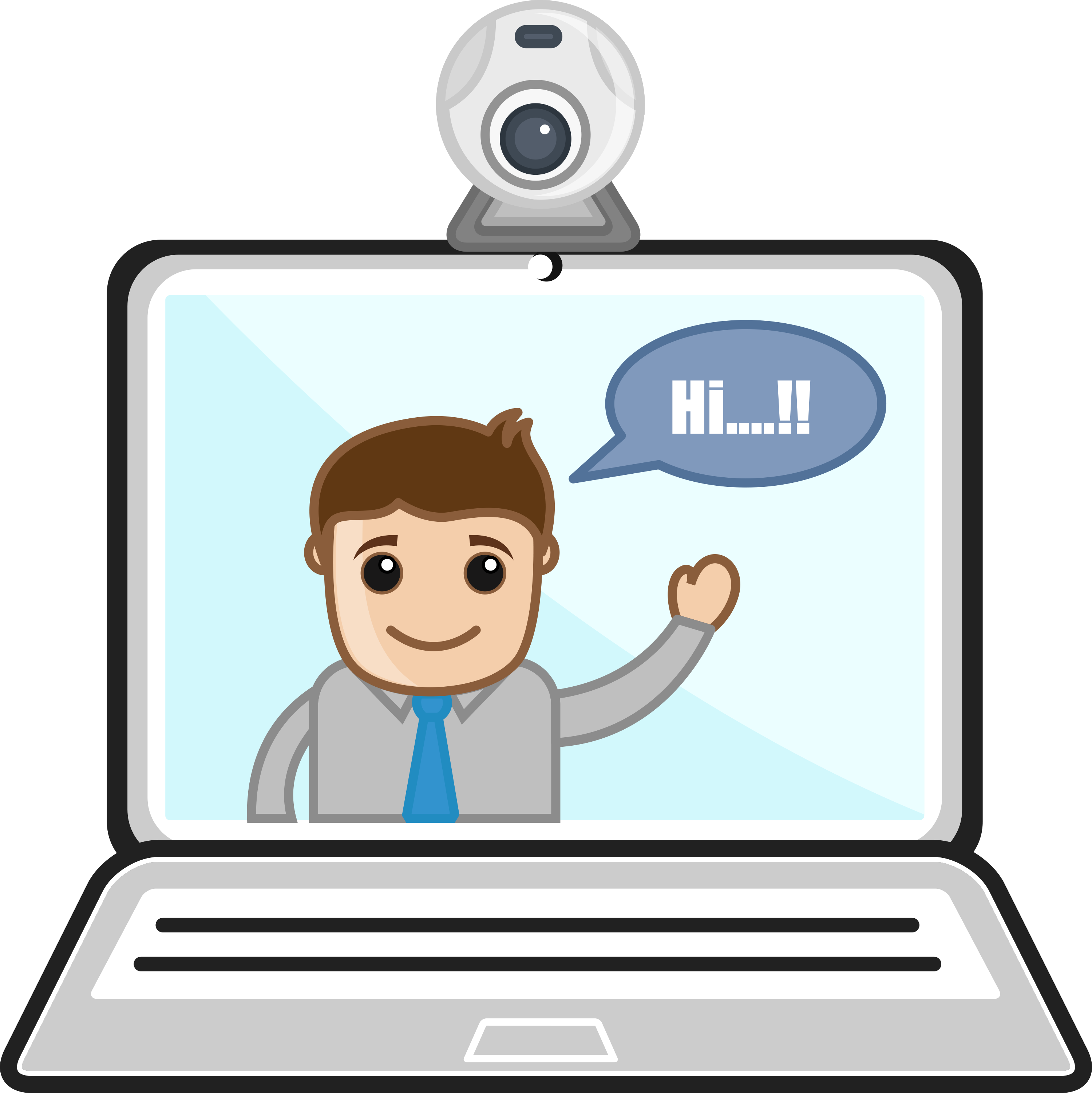 Take advantage of the hard work our staff and beta testing group has done in spring of 2020. If you have ten or fewer players - it's easy. Select one of these virtual games. We are releasing at least two new games per month in our virtual catalog, so check back if you don't see the theme you want - it's most likely coming soon.
If you have more than ten players, these are my five main points of advice for you, based upon my experience, listening to host feedback, and of course, my hundreds of beta testing groups that have so graciously helped us out during the pandemic.
KEEP THE PLAYERS WITH CHARACTER ROLES MINIMAL
Did I release games with over ten players? Yes, we tested games with suspect expansion packs (Murder in 1985, Miles Randolph) that extend up to 16 player roles. The beta feedback came from hosts who had played multiple virtual games back-to-back, so their opinions are gold. The general view was the optimal number of players in a character role is six to eight with a max of 10. But - that having a small expansion pack to 15/16 more character roles does work - it's just not optimal. Each beta tester that tested a suspect character expansion pack said they wouldn't do it again - they'll go back to either a small group or make the extra players spectators. They also tested guests playing along without roles, and that worked great. That's why the spectator packets were created (see below).
There are some games with non-suspect expansion packs. These work well, but don't try to sell it that these are strong suspects - let them drop off as suspects quickly in round one so your group can focus on the 10 or less true suspects. It's optimal. Trust us. Why were these created? Well, if you have a group with 11-12 players and the game you want to host has 10 - I can see where you might want those 1-2 players to have at least a character role. The demand was there, so I did create non-suspect characters with the expansion packs, and these work better than the expansion packs with suspects (Murder in 1985, Miles Randolph).
ASSIGN THE REMAINING PLAYERS AS SPECTATOR PLAYERS
Spectators are play-along players are not suspects nor named characters. They will have a PDF file resembling a character packet that explains the game and their role and keeps up with the pagination of the character packets, so when you tell them to view page 7, they'll be viewing the same type of page. They will have challenge materials just like the other players for ease of playing along. For example, Who Whacked a Mole has many detectives working the case in the storyline. Therefore, the extra players are detectives. In the Creeps, Haunts, & Murder game, they are ghosts in the haunted mansion. It works. It's the best option for you to have a large group on a video chat playing a mystery party. These spectator roles go to the pre-game site, but do not engage in pre-game tasks. Some spectator roles have fun things to do, such as with Creeps & Haunts, they are instructed to act as the ghosts while you play the ghost video for everyone. Just a fun surprise and it makes the spectators feel more included.
GIVE ALL PLAYERS ACCESS TO THE PRE-GAME SITE
This host instructions tell you to send your players to the free pre-game site before the party. If you have a bunch of players in secondary roles, you should still encourage access to the pre-game site at Your Mystery Party so they can watch the game trailer, review the character bios, and the synopsis (albeit the last two items might also be in their packet). This will reduce pre-game chaos once everyone logs into the video chat.
GIVE ALL PLAYERS ACCESS TO THE PLAYER INSTRUCTION VIDEO IN ADVANCE OF THE GAME
This host instructions tell you to wait and play the player instruction video to start the game. However, with a large group - you want to minimize 'quiet time' while watching an instructional video, as they can start to grow impatient - unlike an intimate group. Therefore, get the player instruction video out of the way before the participants log into the video chat. Again, you want your group to know the deal and get ready to play to avoid any chaos.
MAKE IT MANDATORY FOR THE PEOPLE IN THE CHARACTER ROLES TO WEAR COSTUMES AND DECORATE THEIR BACKDROP
The worst possible scenario is that the players in the character roles look like everyone else. Make it obvious that they are the ones who are the focal point. Zoom has a virtual backdrop option, as well. Ensure these players are familiar with how to video chat and have good lighting. Lighting should be in front of their face, not from behind, or they'll be a shadow. Also, have them include their character name on their chat box (if the platform has the function), and instruct the spectators not to put a name on their boxes.
I hope this advice will guide you in the right direction regarding your decisions for a large virtual party. If you have any further questions, the staff of My Mystery Party is always willing to assist you. Your success is our success! I wish you a happy and blessed 2021.