The Case of the Missing High School Football Mascot
SKU:
FOOTBALLPRP
Availability:
Usually ships from our store in 2-3 business days
An entertaining non-murder football mystery party game for 6-13 boys ages 11+. The optional girl character (cheerleader) may be expanded to up to 10 cheer squad players (duplicate team roles).
Select the party ready option above, and our staff will fold and slip the clue cards for rounds one, two, and three into the envelopes to prevent you from seeing spoilers on the round cards. If you do not select this option, you will have some assembly required with your kit.
Helpful Links:

Sample game materials

Host character list

Free, printable invitation

Instant downloadable version - no shipping, no waiting

Direct your guests here - the corresponding pre-game site at Your Mystery Party

Mystery Synopsis:
It's the day of the Polytech High homecoming game, and the varsity football team is set to gather in the locker room for fun team building exercises, a pre-game warm-up, and a pep talk from Coach Morningstar. Per tradition, the Polytech mascot will arrive at the locker room before the game. The Polytech football team has never won a game without Paul the Polytech Parrot giving pre-game words of encouragement to the players. Skeptics call this a coincidence, but those involved with the football program prefer not to take a chance with the feathery superstition.
The team is set to play their rivals, the Flagstone Fighting Farmers. There are rumors that the Farmers plan on sabotaging the Parrots at the homecoming game this year. The students of Polytech have their ears and eyes open for any signs of chaos. Thus far, everything is on course, and the Polytech football team is favored to win this year. You're a player on the team. This is where your story begins.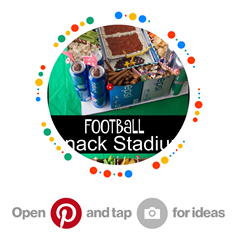 If you wish to host this (or any other) game for profit, you will need a commercial license - click here.
Minimum age:

11 years

Difficulty rating:

Straightforward, 3/10

Gender of character roles:

13 males, 1 or more expandable females

Minimum # of players:

6 players (males required)

Kit sizes:

3 different kit sizes, ranging up to 24 total players.

Expandable teams?:

Cheerleader player is expandable up to 10 more girls.

Date of publication:

February 2007. Last revised on 2/12/18

Unique content:

Menu suggestions & bonus party games