Now this is the ultimate experience for any group of people ages 7 to 110 that want to compete at being the best campers in the campground! This scavenger hunt game would be perfect for any occasion if you are going to be in the 'wilderness' with at least 7 of your closest friends and family members! For 8+ guests - no maximum - woo hooo! The 40 wilderness scavenger hunt tasks in this scavenger hunt are all nature friendly!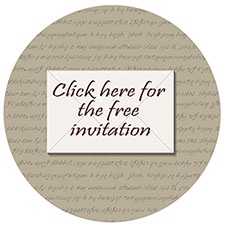 Game rules:

Your guests will draw for teams, pick team leaders, and then with sealed scavenger hunt task envelope in hand - it is game on! The teams navigate their way about the campgrounds to complete as many of the awesome scavenger hunt tasks as possible while taking hilarious 'picture proofs' of the tasks for the judging session back at home base when the time is up!

Want us to prepare your scavenger hunt kit?
Example tasks
All good campers need to be aware of their surroundings...especially when things are metamorphosing around you - like butterflies! Locate any type of insect cocoon and have one team member take a picture proof posing by it with an extremely happy expression upon their face!
Find absolutely any kind of shell. It can be from the ocean or it can be a snail's shell, or it can even be a girl named Shelly who prefers to be called 'Shell.' Alright, that last one was a joke; the girl named Shell doesn't count. When you find the shell, have a picture proof made with one team member balancing the shell on his/her nose.
The wilderness is full of animals that don't get the luxury of hiring a realtor to help them shop for homes like humans do. They have to work hard to build their own homes! Whew! Must be exhausting! Locate any type of animal-created home that is above the ground - like a bird's nest!
Find a rock that is shaped like an arrow head. You never know when you will be in the wilderness and will need to create your own weapon. The picture proof must be of the arrow head shaped rock taped to one member's forehead.

Can you imagine that? Hysterical! And these are only four of the forty fun tasks you will find in the game kit. Plus, as an added layer of fun and challenge - the last 15 tasks are written into fun codes that need to be deciphered by the teams!