Truth or Dare Scavenger Hunt Party
SKU:
DAREHUNT
|
UPC:
PDF Download
Availability:
Instant Download (PDF)
An ultra-challenging truth or DARE Scavenger Hunt for at least two teams (no limit of how many teams) and an unlimited amount of guests. Do you think that you can strategize better than your friends? Do you think that your skills of navigation are far superior than your peers? Are you a tad daring? The truth or DARE hunt might be the answer for you! Now this is the ultimate experience for any group of people ages 7 to 110 that want to compete at a hilarious and challenging truth or DARE scavenger hunt! There are 50 tasks included in this scavenger hunt with 5 of the tasks being coded messages! There are 50 fun-filled scavenger hunt tasks at an increasing point value from 10 to 150 - plus bonus point opportunities - in this scavenger hunt!! It's not about doing all 50 tasks at all - it's about choosing the 'right' ones to get the highest point value in the amount of time given for the hunt!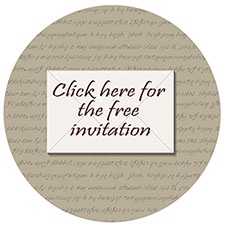 Game rules:

Your guests will draw for teams, pick team leaders, and then with sealed scavenger hunt task envelope in hand - it is game on! The teams navigate their way about town to complete as many of the 50 awesome scavenger hunt tasks as possible while taking hilarious 'picture proofs' of the tasks for the judging session back at home base when the time is up!

Want us to prepare your scavenger hunt kit?
Example tasks
EXAMPLE OF A TROUBLE FREE 10 POINT TASK: Locate a black or white bicycle for sale. Snap a picture proof of any team member riding this color-less bike. Safety manager should supervise this task! Optional video task - if you have a video camera - get this on film!
EXAMPLE OF A CODED TROUBLE FREE 15 POINT TASK: All daredevils have to be able to decipher codes. Let's see how good your team is. The following five tasks must be deciphered. Once you figure out what the code says, get a picture proof of the item (real or fake) with at least 2 team members in the picture proof. And be creative with your picture proofs! (15-15-3-2-25-23) (1-8-20) (This code is a straight forward a=1, b=2, etc.)
EXAMPLE OF A SLIGHTLY PROBLEMATIC 25 POINT TASK: Do something good for society! Go to a gas station and pump someone's gas for them! Snap a picture proof of the good deed! Optional video task- if you have a video camera - get this on film!
EXAMPLE OF A SLIGHTLY ARDUOUS 50 POINT TASK:Get 'one with nature' again. Go to a pet store and ask to either hold a snake or a tarantula in the picture proof. Be brave! If a team member can hold one in each hand simultaneously, you will earn an additional 25 points for this task. Each team that accomplishes the bonus portion of the task will earn the bonus points.
EXAMPLE OF A SERIOUSLY STRESSFUL 100 POINT TASK:Go to any rock climbing wall (where there are attendants supervising your safety). Have one team member climb to the top and ring the bell! Get a picture proof of your team mate at the top of the wall! Optional video task - if you have a video camera - get this on film!
EXAMPLE OF A NEARLY IMPOSSIBLE 150 POINT TASK:Go to any fast food restaurant and convince them to 'deputize' you. You are to wear a full uniform - the same one the employees of the restaurant wear - and help take an order behind the counter. The picture proof is of this team member 'working' behind the counter in uniform. Optional video task -if you have a video camera - get this on film!
Can you imagine that? Hysterical! Memorable! And these are only six of the FIFTY fun tasks you will find in the game kit!