This party is for ages 13 to adult! Any group size but a minimum of 8 players for a minimum of 2 teams (3-4 players on each team). This game is a fun-filled brain drain challenge. This game is different from the rest of the My Mystery Party Scavenger Hunts in that there are challenging 'riddles' for ALL of the 25 tasks in the game. Solve the riddle, then go to a location to take a picture proof of the answer with at least one of your team mates! So, pose an epic challenge to at least 7 of your smartest friends and host this My Mystery Party Scavenger Hunt! The 'Riddle Me This' game will have your guests' brains spinnin' as they scramble to solve the riddles and race to take as many fun picture proofs of the answers to the riddles as possible!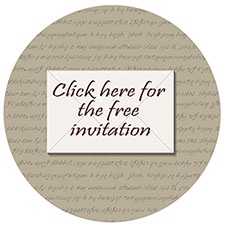 Game rules:

Your guests will draw for teams, pick team leaders, and then with sealed scavenger hunt task envelope in hand - it is game on! The teams navigate their way about town to solve challenging riddles and complete as many of the awesome scavenger hunt tasks as possible while taking hilarious 'picture proofs' of the tasks for the judging session back at home base when the time is up!

Want us to prepare your scavenger hunt kit?
Example tasks
This glorious provider of ATP
All carbon machines need energy
Forty times five is the right amount
It's on the label without a doubt
ANSWER: A NUTRITION FACTS LABEL THAT HAS 200 CALORIES
There are 6 of these on the end
Of the anatomy of man's best friend
All covered up with hairless keratin
Be careful though, you don't know where they've been
ANSWER: A DOG'S PAW
Carbon dioxide is abundant you see
Open it up and it will be free
Consume it with the sugary matrix
A dozen ounces gives a quick fix
ANSWER: A 12 OZ. CAN OF SODA