Now this is the ultimate experience for any group of people going to an amusement park! This scavenger hunt game would be perfect for any occasion! As long as you've got 8+ people headed to the amusement park - it is game on! The 30 top secret scavenger hunt tasks in this scavenger hunt are all amusement park mission not impossible!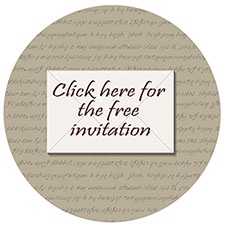 Game rules:

Your guests will draw for teams, pick team leaders, and then with sealed scavenger hunt task envelope in hand - it is game on! The teams navigate their way about the amusement partk to complete as many of the awesome scavenger hunt tasks as possible while taking hilarious 'picture proofs' of the tasks for the judging session back at home base when the time is up!

Want us to prepare your scavenger hunt kit?
Example tasks
Locate a ride that will take a picture of its riders and display it on a screen to purchase immediately following the ride. Your entire team must ride the ride and then take a picture proof of the picture for sale on the television screens after the ride. Each team member must appear to be bored during the ride (i.e. yawning, asleep, etc.).
Take a picture proof from the highest point in the park! Be safe!
Find the craziest hat you can find in the gift shop and try it on. The picture proof is of the team member modeling the hat like a super model. You better work it!

For an added spy-worthy challenge - the last 15 tasks are in secret codes that needs to be deciphered by the team! How is that for a challenge! Plus - two final bonus tasks! In addition, there are ways to spy on other teams for extra points! Sounds like a blast? Then, host your own scavenger hunt party today! Can you imagine that? Hysterical! And these are only three of the thirty fun tasks you will find in the game kit.